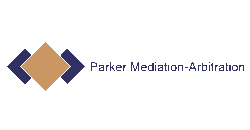 Parker Mediation-Arbitration, Inc.
Toronto ON Canada
West Palm Beach, FLA USA
Direct: 561-293-4787
Parker Med-Arb specializes in the expedited resolution of employment and business law disputes; as well as providing professional legal management services advice and consultations to law firms.
Tim Parker has been a professional neutral for more than 30 years. He served as a Mediator with the Ontario Ministry of Labour and the Ontario Labour Relations Board, and CEO as the first Director and Registrar of the OLRB in it's over 80 year history. Tim is currently a public and private sector facilitator, mediator, referee, adjudicator and arbitrator in Canada and the USA, as well as a private management consultant to professional service firms.
An international reputation for expertise in dispute resolution, litigation management, employment law and administrative justice led Mr. Parker to be considered the "go-to" person for Best Business Practices for Tribunals, Boards, and Commissions, including the NLRB and CLRB.
Tim is also experienced in cases involving human rights and discrimination in employment, CLC, OLRA, OHSA, ESA, Title VII, ADEA, FLSA, NLRA and other related employment law matters, and, of course, labour relations, collective bargaining and grievance mediation-arbitration. Additionally, he practices in the areas of commercial business and civil litigation: breach of contract, business sales, mergers and acquisitions, franchise matters, intellectual property, legal fee disputes, business dissolution matters etc.
​
As a former law firm General Manager and COO, Mr Parker is a certified advocate of Legal Lean Sigma and is available to professional services firms for counsel on the full spectrum of issues relating to law firm business improvement, firm capitalization, practice management, compensation and workplace culture.
​
​
As an expert in employment law, dispute resolution and litigation management, I can tell you this:
Litigation is costly, inefficient, emotional, unpredictable - and unecessary.
I know this, as fact, because I have devoted my career to providing a responsive, modern and value apparent approach to the resolution of employment and business issues. In fact, I directed the resolution of more than 100k legal cases at the most sophisticated and effective adjudicative tribunal on the continent - for more than 25 years.
As a public and private sector Mediator and Adjudicator, I have helped settled thousands of claims involving individual and collective employment-based rights; civil and commercial business actions, across jurisdictions and borders.
​
As an experienced Law Firm GM and COO, I offer a highly enlightened governance philosophy driven by modern service, resource, financial, IT, pricing and investment models.
My Experience is Broad.
My Approach is Informed.
My Perspective is Optimal.
​
Parker Mediation-Arbitration, Inc.​
​
Toronto. ON Canada
West Palm Beach, FLA USA
Direct: 561-293-4787
​
​
​
​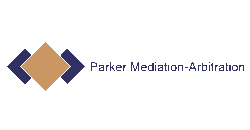 For any general inquiries please use the following contact form: